In comparison with its near neighbours Germany, France and Italy, Spain's list of car manufacturers has always been relatively short, with luxury and sports car offerings particularly uncommon. So perhaps it's by default that Pegaso arguably remains Spain's most famous and influential sports car maker to date. But to assert that this status was gained purely by default would be to greatly undervalue the influence that Pegaso had in its period, especially considering the very short time it existed as a car manufacturer, and the extremely low numbers of vehicles it produced.
Pegaso came into being when the newly founded, state owned company ENASA (Empresa Nacional de Autocamiones S.A.) purchased Hispano-Suiza's Spanish automotive facilities, which had been rendered unviable by the massive effects of civil war on Spain's economy. As the acronym ENASA implied (Autocamiones literally means trucks in Spanish), Pegaso's main business was trucks, coaches and trolleybuses,  which it had produced since its foundation in 1946. So how did a state owned truck company in a devastated economy come to build one of the world's most advanced low volume sports cars?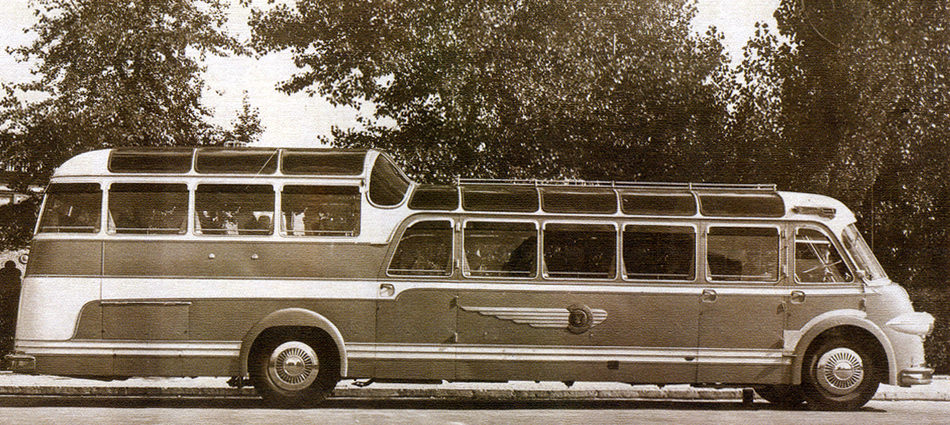 Wilfredo Ricart's creativity was also visible in Pegaso's main product lines – truck and buses.
Wilfredo Ricart was born in Barcelona and had been working as chief engineer of special projects at Alfa Romeo, alongside names such as Vittorio Jano and Enzo Ferrari, whose famous clashes with Ricart culminated with Ferrari leaving the Milanese firm (an 'it's him or me' ultimatum saw management side with the Spaniard). World War II however saw Ricart return home to Spain, where, having made a name for himself as an intelligent, creative and ambitious engineer, Ricart was chosen to lead ENASA's technical operations. This was when Pegaso (the Spanish word for Pegasus) was born, and it seems there is no coincidence that a flying horse is more impressive than a prancing one. And while Ricart successfully helped manage the establishment of Pegaso as a truck manufacturer, it seemed that a return to fast, technologically advanced automobiles was never far from Ricart's mind.  By 1950 he had managed to convince management that a sports car was a great idea – as well as providing a platform to help train and inspire future workers, it would showcase and glamorise a depressed Spain's technological and manufacturing ability on the world stage. The project got underway.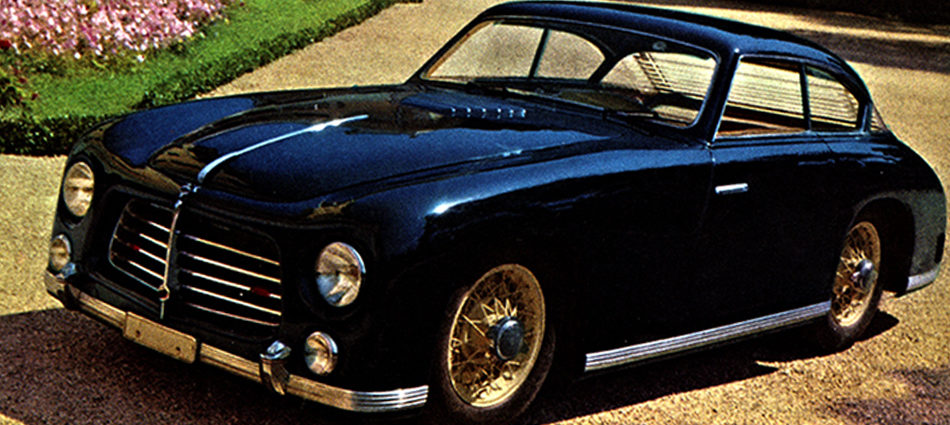 Early bodies were steel, heavy.
The first Pegaso was to be a V12 engined ultra luxury limousine, but the Z-101 never made it off the drawing board. Instead it was the Z-102 that launched the company's car making efforts by making a big impression at the 1951 Paris show. The 2.5 litre, quad camshaft, dry sump V8 engine was highly advanced for the time, while the 5 speed transaxle gearbox mated with a limited slip differential remains a relatively impressive engineering solution today. As Spain had very little automotive manufacturing infrastructure at the time, the majority of the car's components were made in house. The first cars even had steel bodies manufactured by Pegaso, but these were rather heavy, so coachbuilders Carrozzeria Touring, Saoutchik and Spanish firm Serra would ultimately clothe the majority of Z-102s, in a range of open and closed alloy body styles suited to everything from red carpet to race track.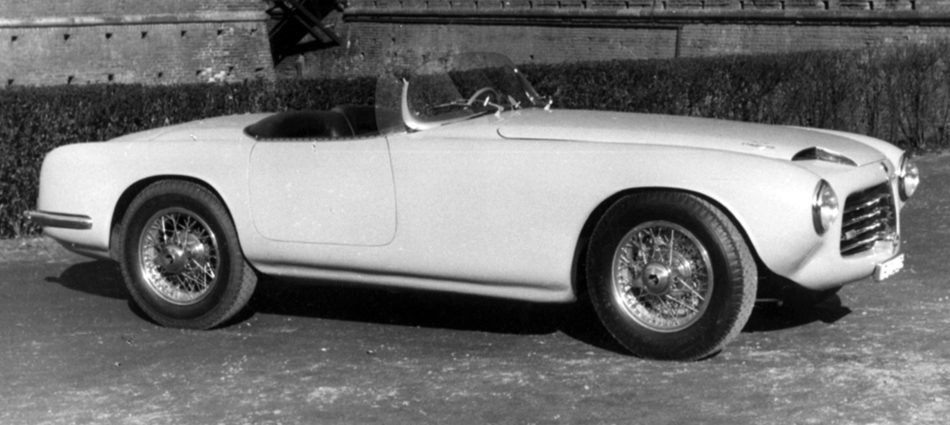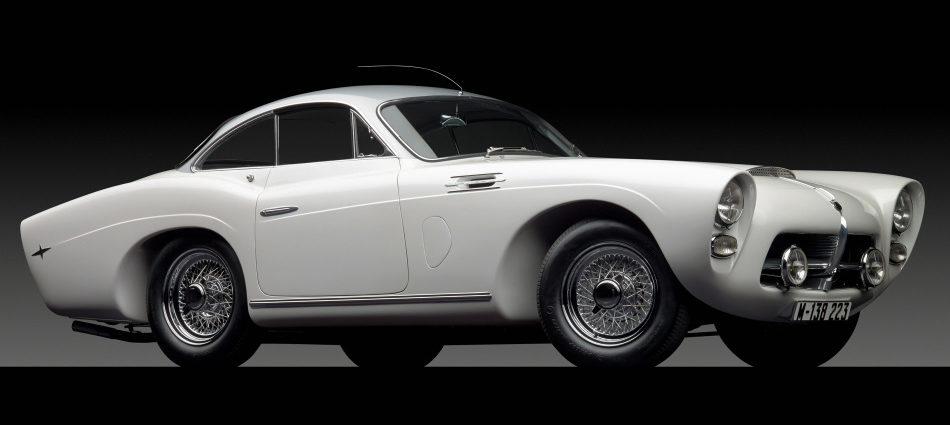 A variety of bodies and engines were offered, no two cars were the same. Above: Spider body by Touring, Coupe by Saoutchik.
One particularly interesting body that really embodied the company was the Cupula or Cupola Coupe, which was manufactured in house by Pegaso and debuted in 1952. The design's genesis was appropriately forward thinking and nationalistic – students were asked to put forward their ideas about how cars might look in the future, and the result was a spectacular synthesis of the results. It is believed two were made, and the first to make a public appearance at the 1953 New York Auto Show is known to survive, having made appearances at Villa D'Este in 2015 and Amelia Island in 2016.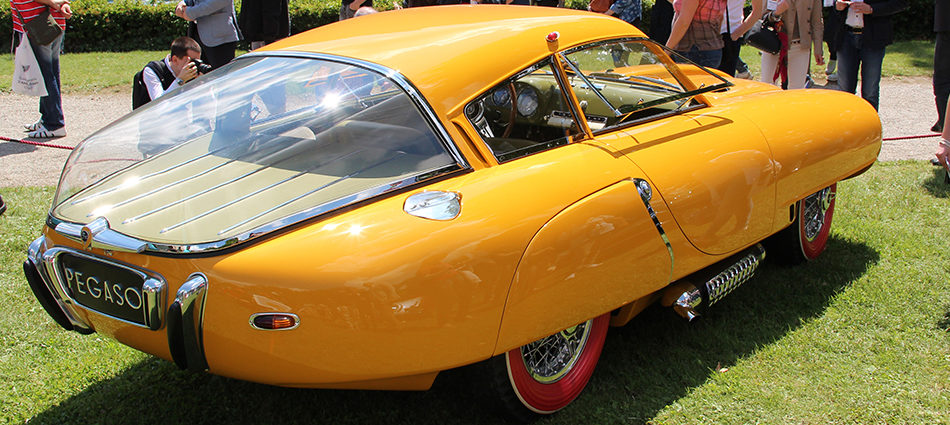 Stunning Z-102 Cupula body came from student visions of the future

As the range of coachbuilding options grew, so did the range of mechanical solutions. The V8 engine grew to 2.8 and ultimately 3.2 litres in capacity, the latter finally receiving an impressive 32 valve head and four carburettors. Supercharging was also an option. Pegaso cars were entered in a number of famous races, including the Le Mans 24 Hour and the Carrera Panamericana, but despite the cars showing promise no major success ever came the marque's way. A 2.8 Litre twin supercharged Z-102 with a Barchetta style body by Touring did manage to average just over 243km/h over the flying kilometre in September 1953, making the it  the world's fastest production car at the time.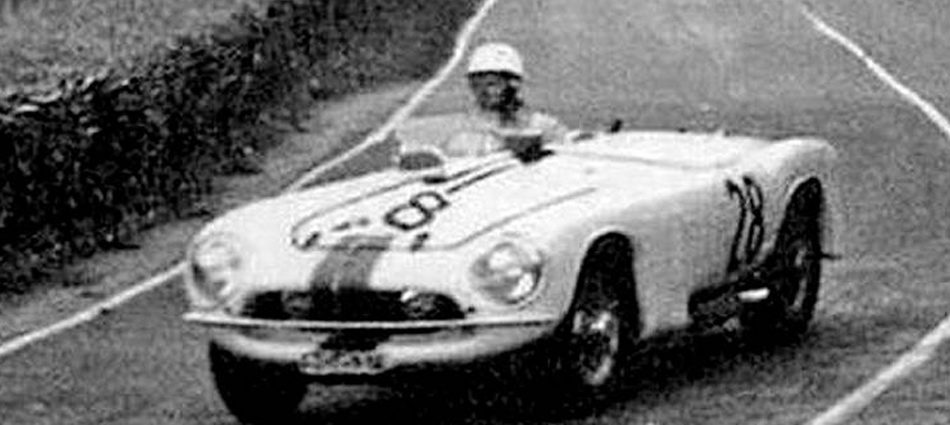 Racing attempts showed potential but success never came.
Pegaso's sports cars were making a splash on the world stage, but due to their very high price and bespoke hand built nature, actual production volumes were very low. Undeterred, the company continued to develop the car, introducing a revised model, the Z-103, at the 1955 Paris Show. A new range of engines which were simpler in design but larger in capacity, 3.9 and 4.5 litre V8s, also became available.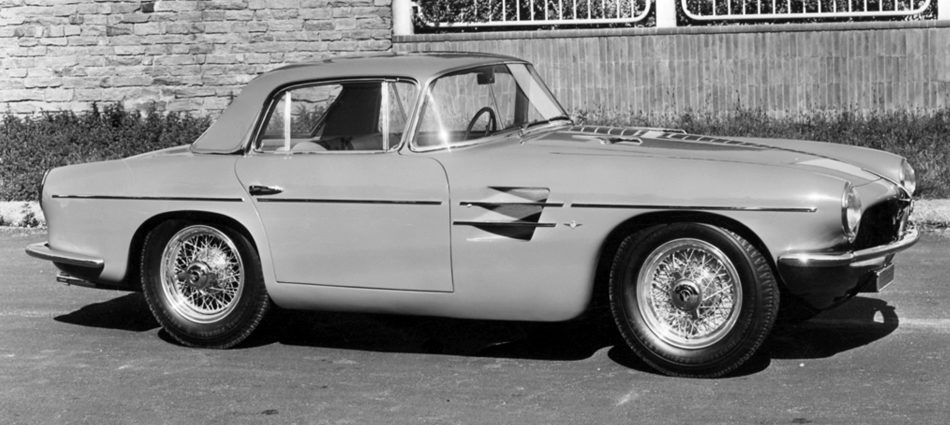 Z-103 bodied by Touring
By 1958, reality had started to set in. The government's loss of interest in using the brand to promote the nation waned, the success of the truck business and the complicated, low volume nature of production colluded to spell the end Pegaso's foray into car manufacturing, and production ended with what's believed to be less than 100 built in total(some credible figures suggest as few as 80, 9 of these being Z-103s). Ricart was once again developing a sedan to compliment the range, but the Z-104, as the Z-101, once again never existed beyond paper.
Ricart left ENASA in 1959, and went on to work as a freelancer and consultant. Sadly in his wake much of the documentation, tooling and parts for Pegaso cars were lost or simply scrapped. It was a humble end for a short but influential story of ambition, creativity and positivity. Yet while Pegaso's car making operations had stopped, it continued to make its main product, trucks, until the 1990s, when it was purchased by IVECO which gradually phased it out as a brand.
by Andrew Marshall