It may have a reputation for conservatism and safety, but Volvo's past catalogue of cars shows a company that has always had a strong culture for innovation. Despite some struggles in the late 2000s thanks to then owner Ford's financial difficulties, since Geely Automotive Holdings' 2010 purchase of the Swedish brand, there have been some strong signs that there are good things on the horizon for Volvo.
New owner Geely is one of the larger domestic manufacturers in the booming Chinese car industry. Alongside Volvo, Geely produces cars under its nameplate for both domestic Chinese sales as well as export. It also has had a number of nameplates for the domestic Chinese market only, such as Gleagle, Emgrand and Englon. Geely's sales in its home market are growing (April 2014 sales were up 20% on 2013), and the company seems financially sound, unlike a number of European and American carmakers. This backing has the potential to give Volvo the opportunity to invest in building new products and developing emerging technologies, and the company seems to be making the most of this chance.
Volvo seems to understand its customers, and is using this knowledge to invest at the forefront of emerging trends in the car industry. There's no coincidence that Volvo is one of the first car makers to embrace the Apple CarPlay system. The company has also established itself as a leader in the rapidly developing area of autonomous cars, conducting extensive research and development on their system to the extent there is a pilot program of autonomous Volvos now running on Swedish roads. It acknowledges the desirable parts of its history and reputation too – the recent trilogy of concept cars – the Concept Coupe, Estate and XC Coupe, build on Volvo's tradition in an attractive, modern way.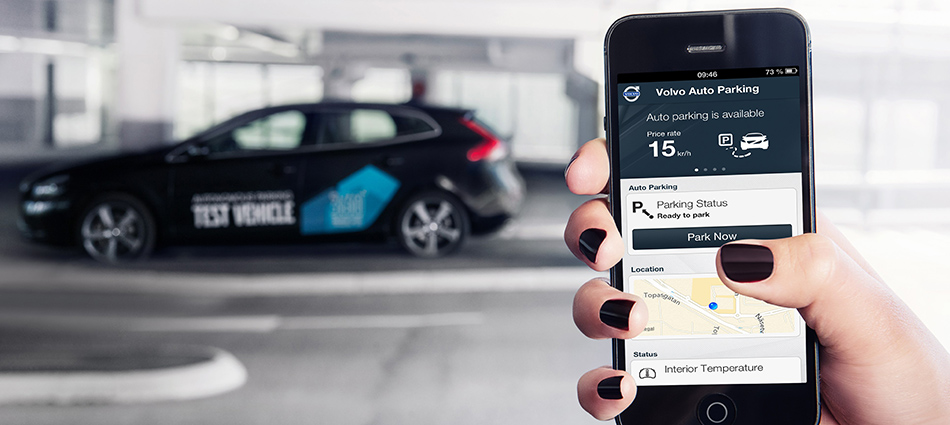 Volvo is at the cutting edge of smartphone integration and autonomous vehicle technology – large areas of fast progress in today's industry
Power units are another important area in which Volvo is growing with the industry. It has just launched its Drive-E series of engines which feature turbocharging and supercharging together, with the promise of increased performance and efficiency. In addition to this, Volvo has developed a plug in petrol and diesel hybrid systems which have debuted in the S60 sedan and V60 estate, and prior to this launched an all electric version of the recently discontinued C30 hatch. All of this technology will ultimately sell Volvos to normal people – those who want to get from A to B in a comfortable, safe, economical and low-fuss environment.
It's not just A to B commuters that Volvo is looking after though; the Polestar performance division is bringing the brand credibility with car enthusiasts too, offering optional performance parts for Volvo owners and with an upcoming range of street cars previewed by the S60 Polestar. This has been backed up by racing programs in the high profile Swedish and Australian touring car championships and a pilot program in the World Touring Car Championship, which have been successful in raising Volvo's performance credentials, and establishing the Polestar brand with its vivid shade of blue as a well known performance arm.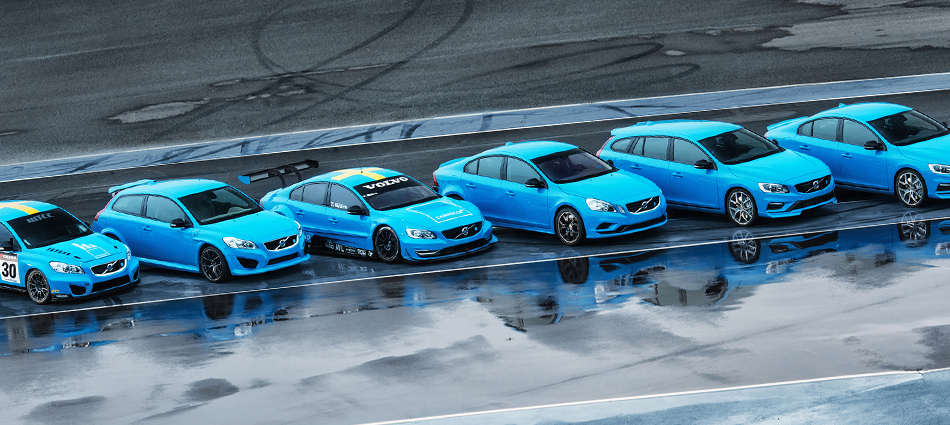 Polestar tuning and racing programs bring Volvo performance credibility
So the future Volvo looks bright. With solid financial backing, it's moving towards the forefront of powertrain technology, autonomous vehicle systems and infotainment, while remaining true to its heritage, building its brand image and keeping enthusiasts happy. It's certainly a brand to watch in the future.