It's one of the more popular list style articles that publications tend to run on slow news days – the list of the world's ugliest cars. And almost as certain the inanity of the article is the presence of the Fiat Multipla on the list. The thing is though the Multipla's styling is certainly unconventional, it also reflects the genuinely innovative car that lurks underneath.
The Multipla nameplate first appeared on Fiat 600 Multipla, a clever six seat people carrier produced by the Italian marque in the 1950s and 60s. When the new car made its debut as a concept in 1996 however, the nameplate and 6 seat capacity were its only nods to the past – in every other way the new Multipla, championed by Roberto Giolito at Fiat Centro Stile, was an incredibly forward thinking vehicle when it entered production in 1998.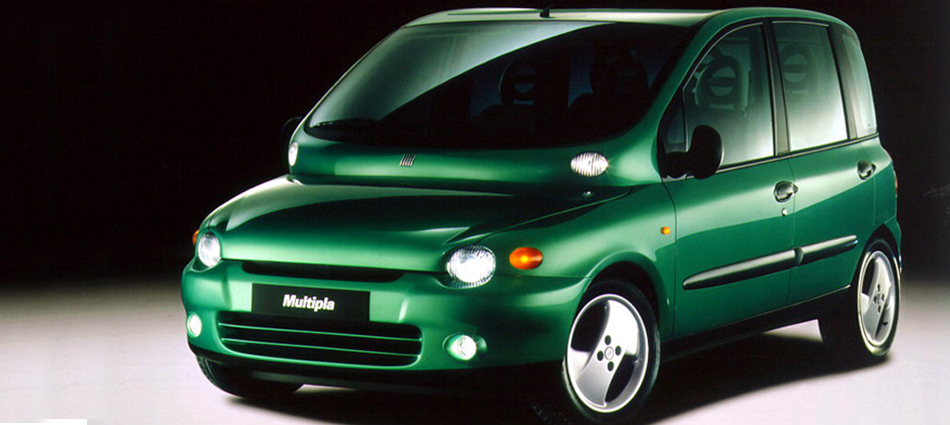 Multipla Concept (1996)
In so many cases, the interior of a car is designed after, or separately, to its exterior. The reason the outside of the Multipla looks different is because it is a car designed from the inside out. Based on a steel spaceframe to reduce both weight and cost, and sharing components including drivetrains with the Bravo/Brava hatch twins, the Multipla fits six passengers in two rows, meaning space for luggage isn't compromised as it is with alternative six and seven seat layouts. At 3,994mm long, the Multipla is indeed shorter than the 3 door Brava hatch, allowing for manoeuvrability in the city, although it is over 100mm wider, to allow sufficient room for its passengers to be three abreast.  Increasing the sense of space inside are the almost flat windows, which are one of the car's most controversial external styling features. The lack of tumblehome creates a very slab sided look externally, but inside allows for impressive shoulder room for passengers.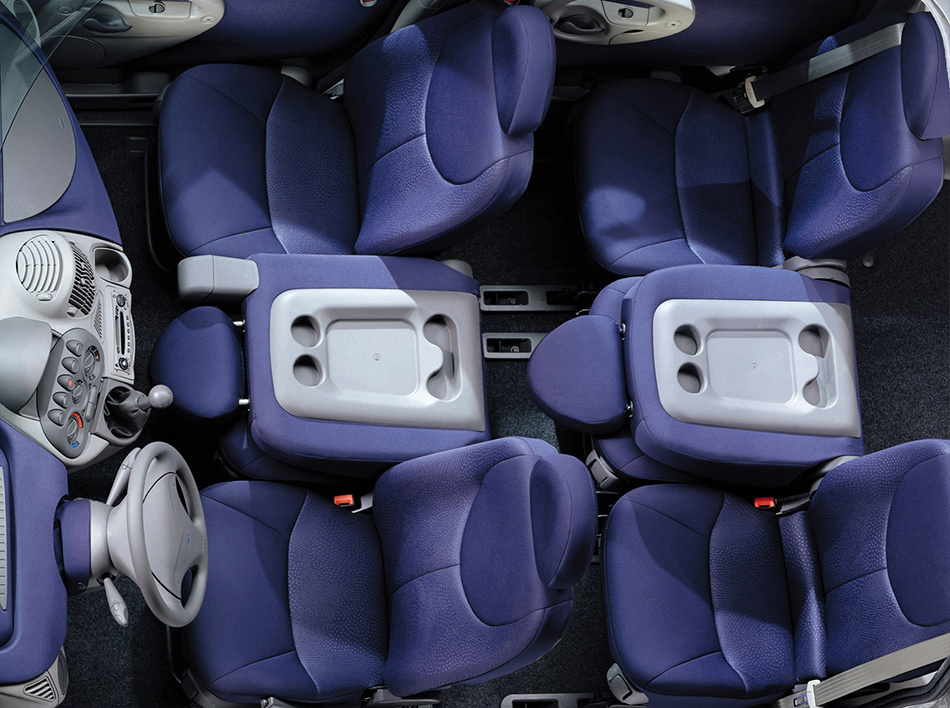 Multipla Interior
Utilising the benefits of its front-wheel-drive layout, the Multipla eschewed any sort of transmission tunnel, instead mounting all controls on the dashboard and adopting a flat floor for the passenger compartment. Demonstrating incredible forward thinking, Fiat left space under the floor for electric cells or gas tanks, and sized the fuel filler section appropriately for these energy sources.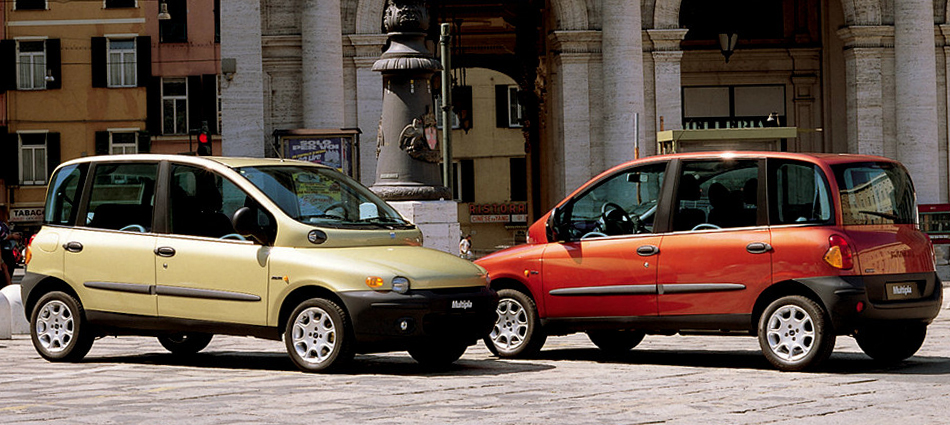 Public response was mixed: the styling was challenging, but journalists found the concept worked and most reviews were quite favourable. New York's Museum of Modern Art featured the Multipla in their Different Roads – Automobiles for the Next Century exhibition in 1999. Sales were affected by the cars looks however, and in 2004 the Multipla received a facelift which toned it down but also removed a lot of the original design's personality.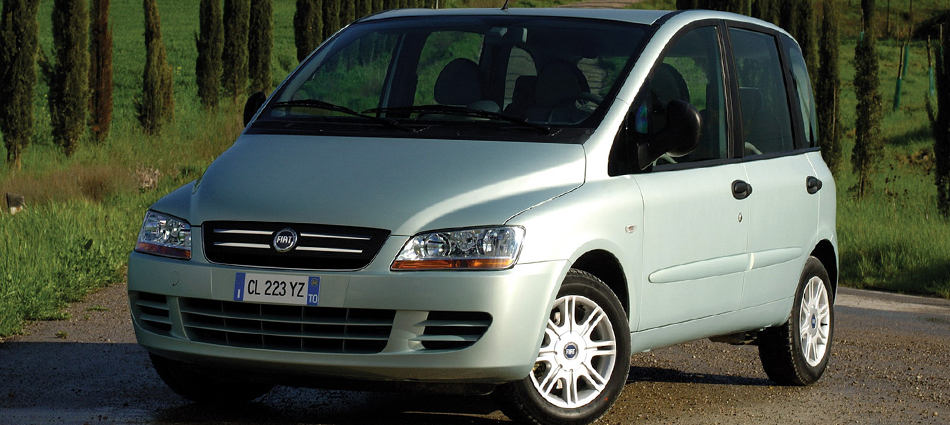 Fiat Multipla – 2004 Restyling
Fiat continued building the Multipla until 2010, but since 2009 Chinese manufacturer Zotye has been producing the Multipla under license as the Zotye M300 for their domestic market including an all electric version.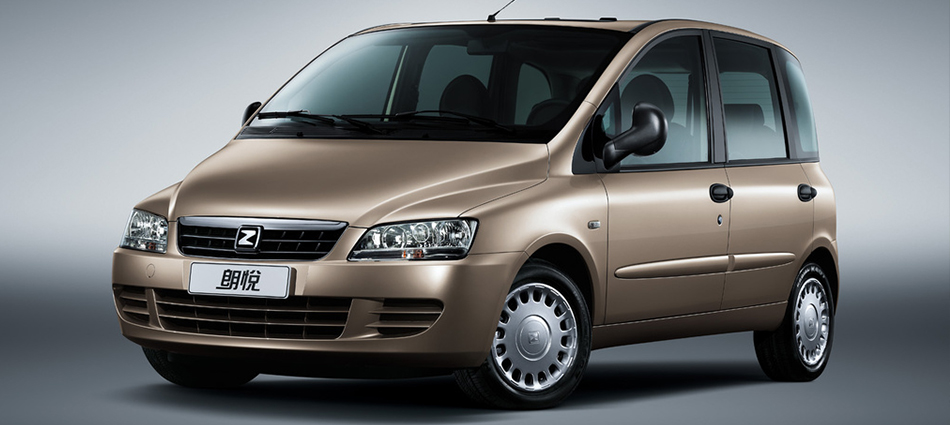 Zotye M300
by Andrew Marshall