I'm often asked to recommend cars to people who aren't particularly knowledgeable about them and almost every time I bring up Kia they turn up their noses. This is usually around the time I wonder why they bothered asking my advice at all, because Kias these days aren't what they used to be.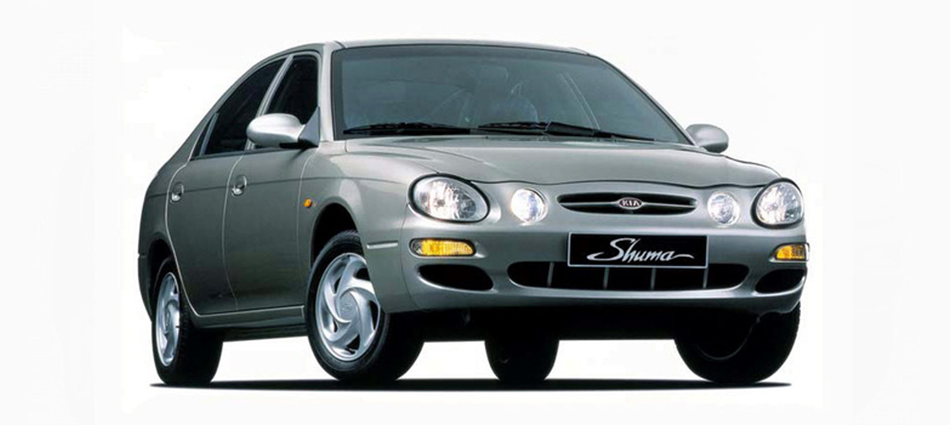 Another time: The Kia Shuma
Up until the late 1990s, Kia was indeed reheating old Ford and Mazda platforms and technology and using it to build some cheap but reasonably dubious vehicles. Financial struggles in the late 90s however led to Hyundai buying a significant stake in the company. Armed with the financial strength and technological prowess of Hyundai, Kias improved but were still unremarkable and tended to be bought more for their value and warranty packages rather than any sort of emotional reason cachet or desirability. Although the cars were perfectly acceptable transport, there was something missing, and in the mid 2000s, Kia decided that design was the ingredient to fill the void. The brand increased their focus on design and projects like the Soul concept car demonstrated the improvements Kia was making.
Then in 2006, Kia made a bold move and hired Peter Schreyer from his position at Volkswagen. Having worked on iconic Audis such as the TT and A2, and various Volkswagens including the MK V Golf, Schreyer was clearly the right man at the right time – experienced, undeniably talented and brave enough to take on the challenge of giving the Kia brand a clear design identity.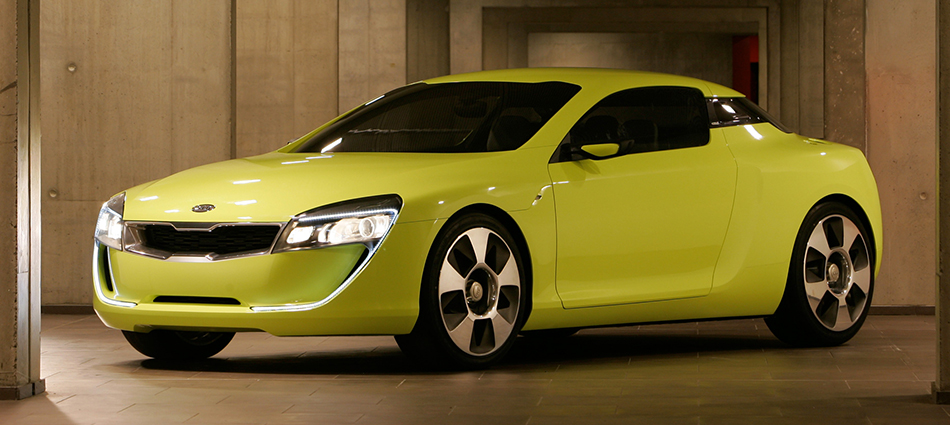 Kia Kee Concept
The future for Kia design with Schreyer at the helm was signalled by the 2007 Kee concept, which previewed the marque's new styling direction and featured the 'tiger grille', now found on all Kias, for the first time. This statement of intent was backed up resoundingly in 2008 when Kia placed the Soul into production with surprisingly few changes from the 2006 concept car. The bold but well-executed proportions and clever detailing both inside and out were enough for the Red Dot design awards to give the Soul an honourable mention in 2009 (the first of a number of design awards Kia would go on to win over the subsequent few years). With a formidable range of customisation options and well chosen colour and trim options, suddenly there was a Kia that one might desire, rather than simply buy because of its low price and running costs.
Kia Soul
The Soul heralded a dramatic improvement in Kia's standard of design and a huge rise in the level of perceived quality across the range. Gone were the average proportions and often questionable or bland styling cues that characterised Kias past and in their place came well judged, well executed and tasteful designs – the Rio, Sportage and Optima were unrecognisably attractive compared to their predecessors and impressive designs in their own right when compared to competitors in their segments. The success of these designs has been reflected in the sales figures – in 2007, Kia sold 343,090 passenger vehicles in Europe and 340,293 in North America. By 2012 these figures had grown to 571,033 and 635,399 respectively – very strong growth in any 5 year period made even more impressive by the difficulties those markets faced during that time.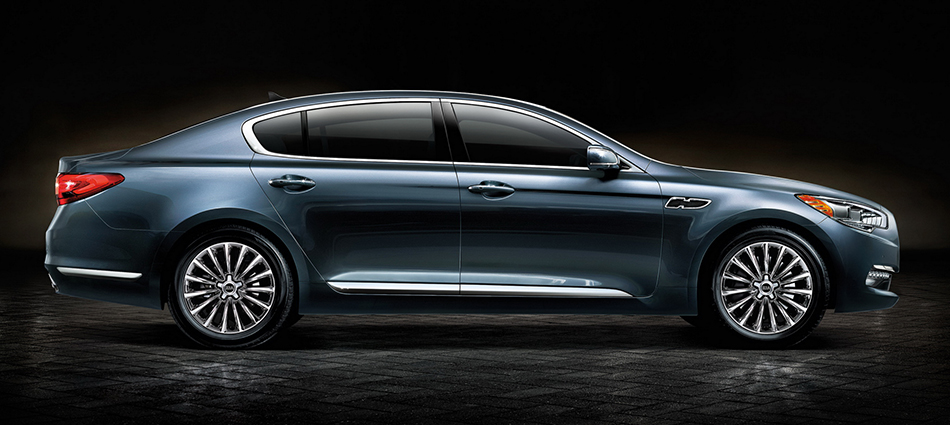 Kia K900
Increased sales stemming from a higher quality, more desirable product range have also allowed Kia to continue to broaden their range upwards too – the idea of a Kia luxury car in Europe or the USA would have been completely dismissed a decade ago however the K900 large car is being launched in North America as we speak and early impressions seem to be good. It also gives Peter Schreyer (now promoted to President of Kia Motors and Chief Design Officer for both Hyundai and Kia) and his team a chance to experiment further as demonstrated by the projects such as the GT and Provo concepts which signal a very bright future for a brand that was once deeply uncool but is now to be dismissed at one's peril. And by the way, one couple I know did follow my advice and purchased a Kia a little while ago. They love it.
Top Image: Kia Provo Concept
By Andrew Marshall