As an English speaking person with a penchant for European cars, I find myself reading a lot of British automotive journalism. Recently, I have become accustomed to great hype and positive reviews when it comes to the press's treatment of new Jaguar cars. And from afar it is easy to understand why. Jaguar, a British icon freshly freed from Ford's mismanagement and under the careful design direction of Ian Callum, is seemingly on the verge of a new golden era, producing good looking, suave and well engineered vehicles.  On the face of it, there is every reason to celebrate.
I recently had a recent close encounter with two of Jaguar's most recent products, the F-Type and XFR-S, and I couldn't help notice that there is still some refinement needed before Jaguar can play on the same level as its objective rivals.
It's not that the basic cars aren't good looking enough, far from it. In my opinion both the XF and F-Type are fantastic looking vehicles. The thing letting Jaguar down is minor but very important: the little details which are vital to the perceived quality of a luxury vehicle.
I have always liked the XF. It looked suave and compact for its size and was refreshingly modern when juxtaposed against its bloated S Type predecessor. The new performance version, the XFR-S takes all of this subtlety and nuance and throws it away. The body styling is over the top and not in an Audi style subtly blistered wheel arch and intricate aluminium mesh kind of way. The XFR-S features a tacky wing and diffuser, big front splitter and replaces all the XF's premium feeling metal detailing with gloss black. It looks like cheap plastic and it's a massive backwards step. It means the $220,000 plus XFR-S doesn't look any more premium than an FPV or HSV, and their ranges end below half that price. I feel that anybody who the XFR-S appeals to would be happy to save a six figure sum and stick with a locally made product.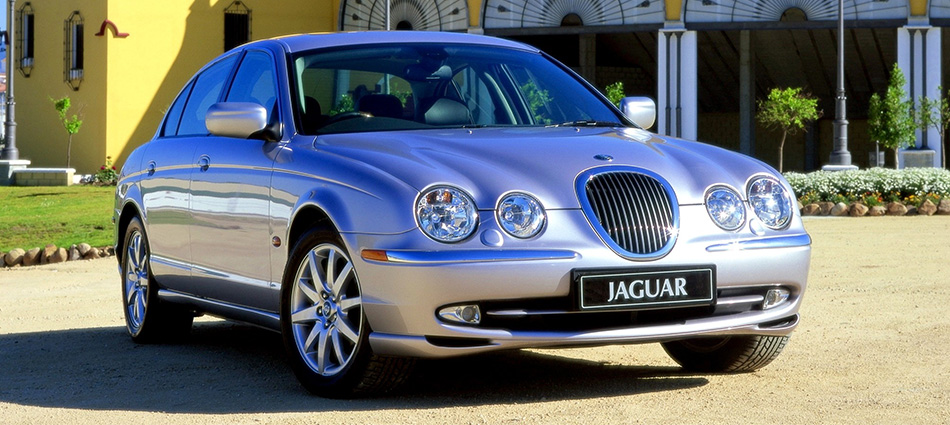 Sadly for Jaguar, my comparisons with much cheaper cars don't end with the exterior styling. The rest of the car feels the same. If I was blindfolded and told to open the doors of the XF, I would guess I was opening the doors to a Ford Falcon. The slightly wobbly plastic door handle is acceptable when your range starts with fleet specials, but it is less acceptable when your targets are higher end models from BMW, Audi and Mercedes. The interior is the same. Although there are some nice materials and the seat inserts which look like carbon fibre weave are interesting, it doesn't quite feel worthy of a $200,000 plus luxury car. It's black and a touch dull, not hugely spacious and doesn't feel particularly well put together – in this day and age when the Volkswagen Golf's cabin compartments have nicely damped lids, a floppy glove box door that doesn't open smoothly and doesn't give a satisfying click back into place is not acceptable in a premium car. The fact that the E63, M5, RS6 and some HSVs are also quicker and all come with five star ANCAP ratings mean that I can't help but suspect some potential customers will be lost before they have even taken an XFR-S for a test drive.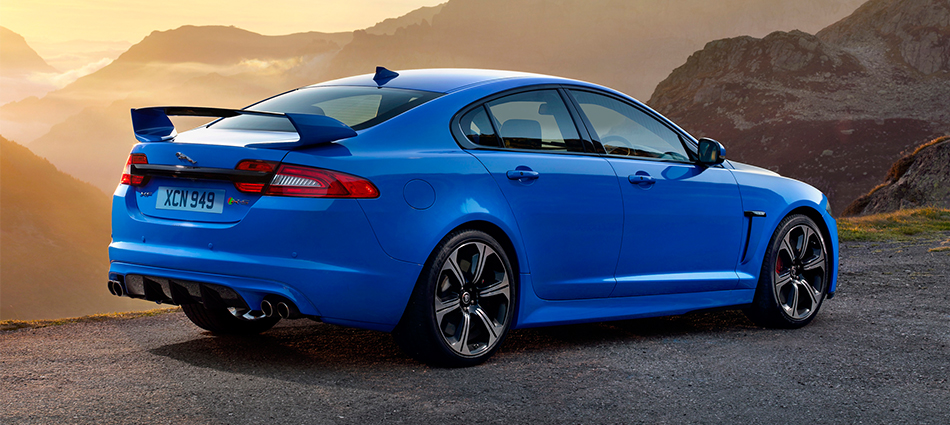 I understand that a car like the XFR-S is not a volume seller by any means and only has niche appeal, but it is a halo product, so people need to be blown away by it if Jaguar truly wants it to have its desired effect at the top of the range. No purchaser wants to hear their new $220,000 car compared to one worth a third of its price.
The F-Type proves Jaguar are moving closer to the mark. It is a really nice design but there are still some small details that let it down. Again, the door handle is plastic, and doesn't feel nice in the hand and while the little plaque on top of the handle is a nice idea, to me it looks like a contrived afterthought rather than an integrated, intelligent part of the design. Little details like this conspire to make the F-Type not feel as well screwed together or as thoughtfully finished as you might expect from a car in its class. Even if the Porsche Boxster is not as sensual looking and perhaps viewed as an obvious choice, it does not carry such a sense of fragility. The expanse of black plastic that is the engine bay is another disappointment – evocative sports cars need those special little details to be exciting and the engine bay of the F-Type does not look like it is home to an exotic piece of engineering, regardless of the actual quality of the power plant.  The current XJ is one of my favourite cars when it comes to surprise and delight, I wish this ideology could have been carried more strongly down the range.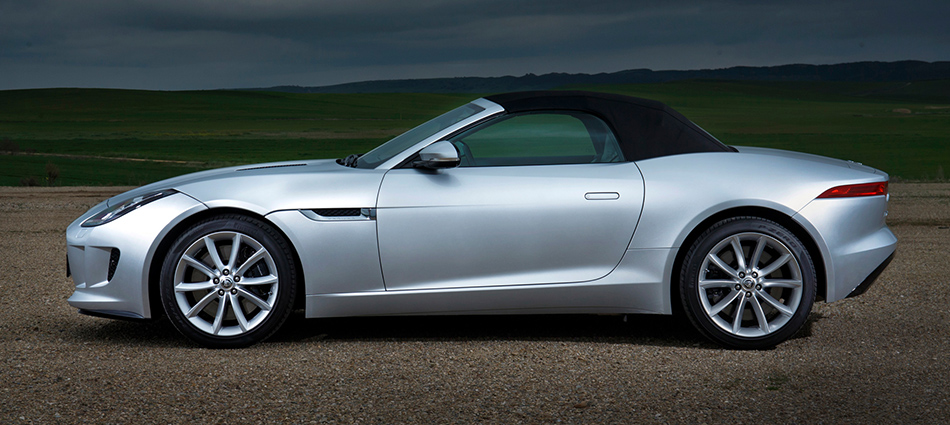 It's great to see Jaguar definitely moving towards the segment benchmarks and coming up with some good product, but I find myself a little disappointed. There is still some work to be done before Jaguar has the product to truly take the fight to their luxury car competitors. I look forward to the forthcoming compact sports sedan.