A lot of buzz has surrounded the launch of Alfa Romeo's new 4C sports car, particularly among Alfa Romeo's diehard fans, known as the Alfisti. On the face of it, Alfa returning to rear wheel drive and finally building an uncompromising and focused sports car are cause enough for celebration, but there is a deeper reason for the excitement because it seems that Alfa are finally on the front foot again, building an innovative car from scratch rather than re-engineering other peoples' front wheel drive platforms. For those who don't know or remember what has happened to Alfa Romeo, let's look at their range in 1992.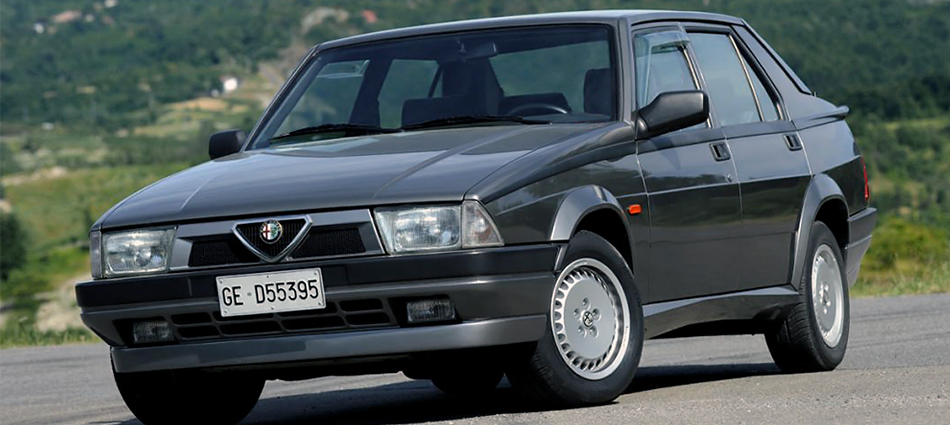 If you walked into a European Alfa dealership at the start of 1992, and wanted to purchase a mid-sized sedan, you would have found yourself with an Alfa 75 in your driveway. This car was the final mass production iteration of Alfa's transaxle cars, a vehicle architecture developed by Alfa while the company was still independent. Even now it seems reasonably advanced; rear wheel drive with a transaxle gearbox and limited slip differential, inboard rear brakes to reduce unsprung mass, and in 2.0 4 cylinder form, an alloy twin-cam engine with two spark plugs per cylinder and variable valve timing. From an engineering standpoint, it was bold, innovative and uncompromising – it had been designed to deliver the best performance and driving experience possible.
By the end of 1992 however, the 75 had been superseded by the 155, the first new Alfa Romeo developed under Fiat ownership. The Alfa Romeo engines remained but the car was based on Fiat Group's Tipo platform. It was a perfectly acceptable modern front-wheel drive car, but brought no advancements that could be considered particularly remarkable and it is arguable that the very first 155s were in some ways a backwards step from the 75. This set the trend by and large for the next 20 years – yes, there were highs such as the 156 and 147 led design renaissance of the late 90s/early 2000s and there was a bit of experimentation with new technologies like Selespeed – a robotised manual gearbox and direct injection, but there were no vehicles that were quite as innovative and compromise-free in the same way that was normal for Alfa when it was independent. Which is why the people who remember or have taken the time to learn about Alfa's great past are so excited about the 4C.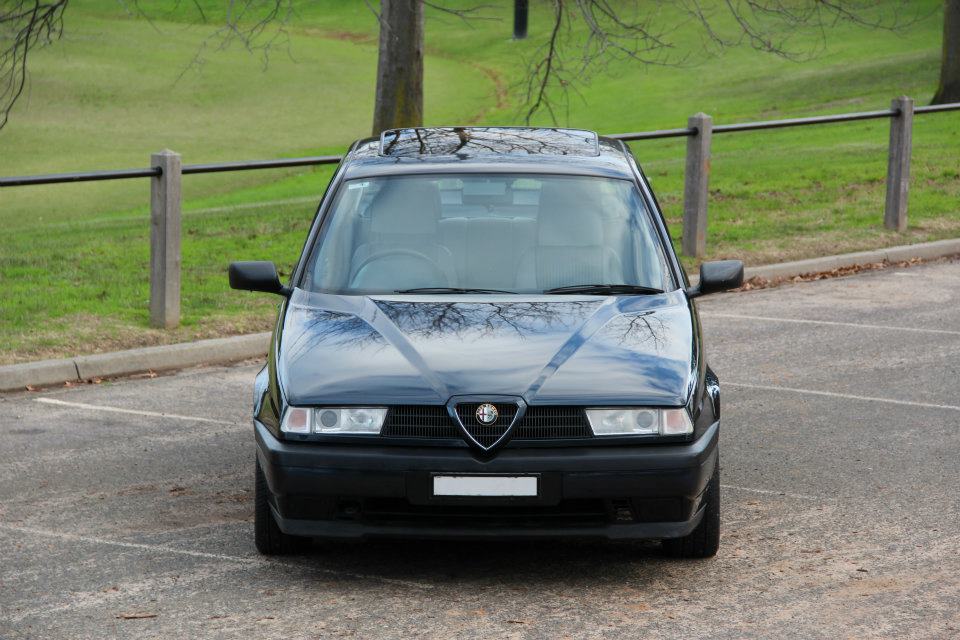 The 4C doesn't simply signal a return to focused sports cars for Alfa Romeo; it is a return to Alfa's historic values of innovative design and engineering, the ethos that gave the brand its reputation many years ago. For the passionate Alfisti, what's not to love? The 4C is bold (in style and in execution – Alfa are the first manufacturer to make a car with a carbon tub at the 4Cs end of the market), innovative (a lot of critical thinking has gone into reducing the vehicle's mass) and controversial (those headlights, the lack of a manual option), and most of all, it is intended to symbolise a new beginning for Alfa Romeo.
by Andrew Marshall