On Tuesday, Fiat Chrysler Automobiles (FCA), held a 12 hour long investor conference outlining plans for the future directions of the brands in the company's portfolio. Led by Sergio Marchionne and featuring presentations from key personnel at the top of each nameplate, the conference promised increased sales, reduced debt and billions of dollars in new model investment for the group. Some of it makes a huge amount of sense – like the idea of distilling the volume passenger cars across all the brands into 5 flexible vehicle platforms and a rationalised range of powertrain options to get more bang for buck from research and development spending – Volkswagen style. The 5 architectures – Mini, B-Wide, C-Wide, Large and body-on-frame, are expected to reduce the level of model-specific components in each new vehicle to as little as 28% and permit quick and easy development of new products. But how lofty are FCA's stated aims, and what new product can we expect to see? The company certainly has some ambition – here is each brand's presentation distilled down to its key elements for your consumption.
CHRYSLER
200 is an important new model for Chrysler
Chrysler will attempt to return to the sales levels it achieved prior to the global financial crisis and sell approximately 800,000 cars by 2018. This is a significant increase from the company's 2013 total of 350,000 units. To do this, they plan to focus on the mainstream areas of the North American car market, and compete against companies such as Ford, Toyota, Chevrolet and Honda entering a number of market segments in which it does not currently compete. A Chrysler 100 sedan is planned to debut in 2016 to compete against cars like the Ford Focus and Chevrolet Cruze in the compact segment, while two crossovers are on the drawing board with debuts scheduled for 2017 and 18. Plug in hybrid versions of the larger of the two crossovers and the Town & Country minivan are also planned.
DODGE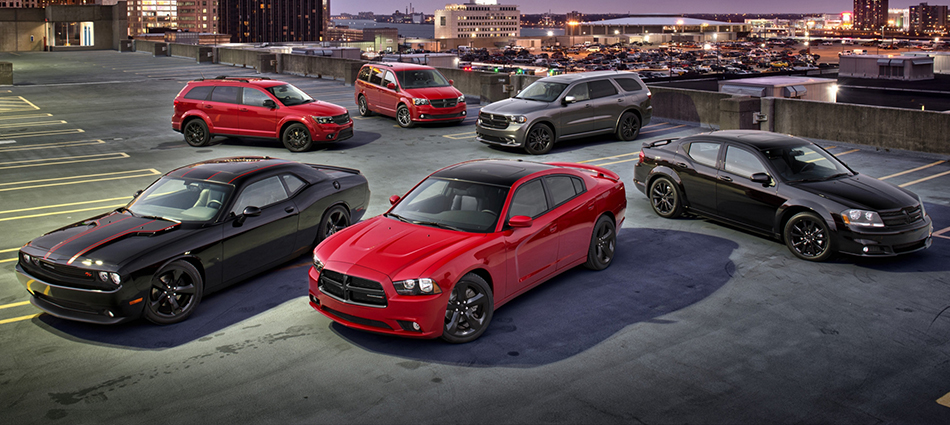 Dodge range due to change significantly
Dodge will take its place as the high performance brand of FCA in North America. The current range which features the Dart, Avenger, Charger, Challenger, Durango, Journey and Grand Caravan will be revamped to emphasise this. Both the Charger and Challenger will be updated this year, while production of the Avenger has already ended, leaving the Chrysler 200 alone to fight in the North America mid-sized market segment. The Grand Caravan will also be discontinued in 2016, and Journey will be updated the same year. A B segment sedan and hatch are also slated to join the range in 2018.
SRT
SRT as a stand-alone brand will cease to exist, and will instead become the designation given to the highest performance variants of Dodge and Jeep vehicles. The Viper will become a Dodge once more, and will be the flagship of a Dodge performance line up that will also include SRT versions of the Dart, Challenger and Charger, as well as the Journey's replacement, due in 2016.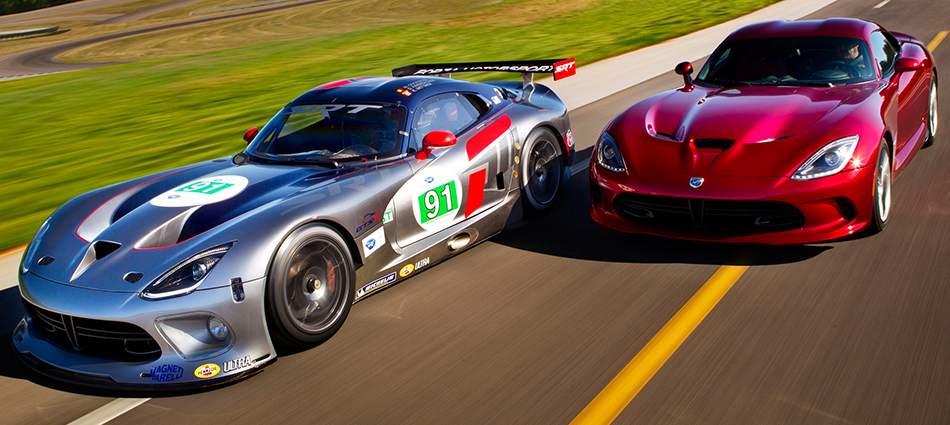 Viper will be known as a Dodge once again
RAM
RAM will leverage its connections with Fiat Professional and deliver new models based on the Fiat Professional range, the Promaster and Promaster City, rebadged Fiat Ducato and Doblos. This will let RAM into new market segments that will allow it to grow its market share and increase sales volume by approximately 160,000 units.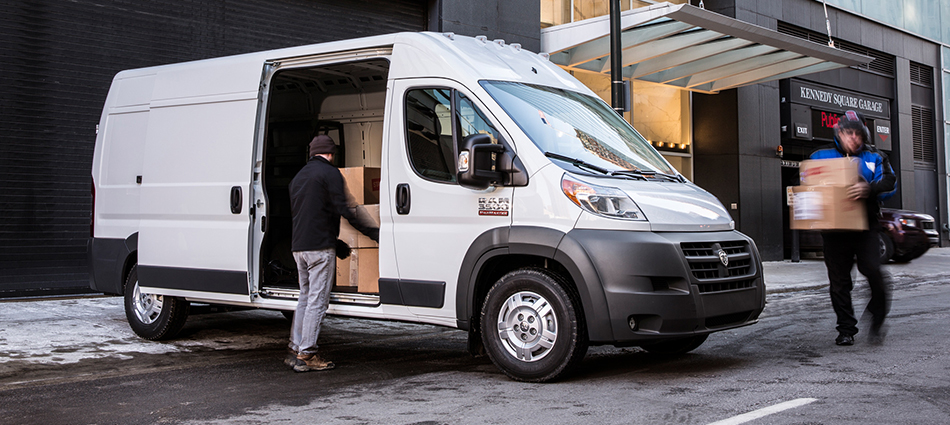 RAM will leverage vehicles such as the Fiat Ducato to enter new segments
JEEP
As Jeep marches towards its 75th anniversary in 2016, it is one of the stronger brands in the FCA portfolio. The recently launched Renegade model will be joined in 2016 by a new SUV that will replace the Patriot and Compass, while a new Grand Cherokee is due in 2017 and a larger model with three rows of seating is mooted to revive the Wagoneer nameplate in 2018. As well as expanding its range, Jeep will also be expanding its manufacturing base, moving from producing all its vehicles in North America to having plants in 6 countries in North America, Europe, China, Brazil and India. Indeed, Italian Renegade production has started already and the model is scheduled to also be built at the Pernambuco plant in Brazil commencing in 2015.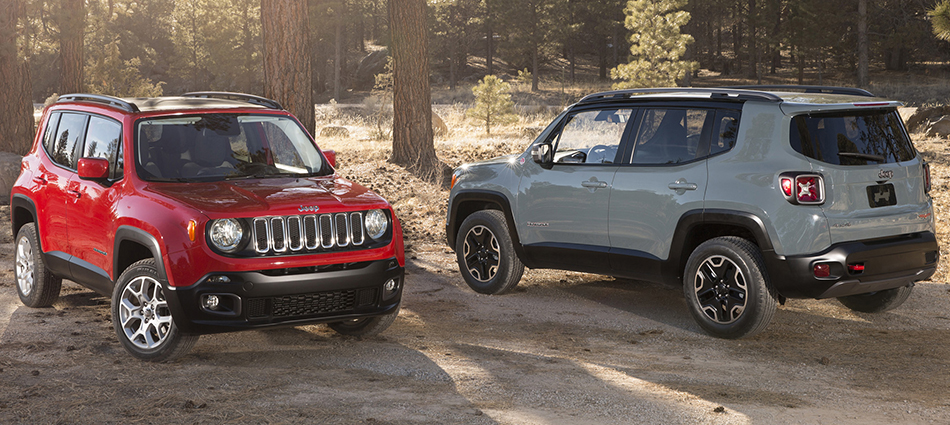 Renegade is currently made in Italy, Brazilian production is scheduled for 2015
FIAT
Olivier Francois' presentation on Fiat addressed the lack of 'family feeling' across the brand's range globally, and how to address the split that exists in the line up between 'rational, functional' cars like the Panda and 'emotional, aspirational' vehicles such as the 500 and Abarth ranges. This makes logical sense as the market share of premium and budget brands is growing as that of mainstream product shrinks. Product plans for Fiat's 4 most important markets – Europe, Latin America, Asia Pacific and North America were put forward, with the intention of growing global sales from 1.5 million units in 2013 to 1.9 million in 2018.
Europe
The Fiat 500X will debut at this year's Paris Motor Show, built on the same platform as the Jeep Renegade. In late 2015, a new compact model will debut as the successor to the Bravo, and by the end of 2016 its range will have grown to include sedan, hatch and wagon variants. A specialty enthusiast's vehicle, possibly an Abarth version of the Mazda MX-5 based sports car which commenced development as an Alfa Romeo, is scheduled to arrive towards the end 2015, while the Sedici will be discontinued. A new B segment competitor and compact SUV are scheduled to debut by the end of 2017, before in 2018 the Panda is refreshed. A new showroom concept for Europe, designed to emphasise the split in the range between functional and emotional vehicles was also previewed in renderings.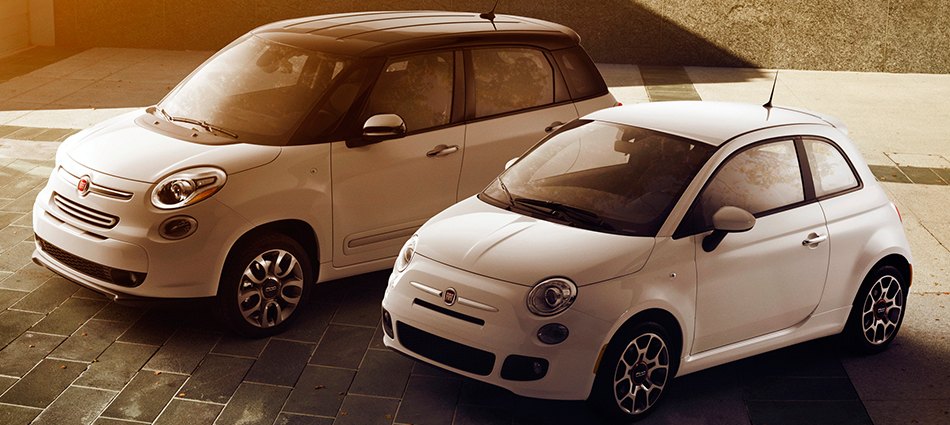 500 range to be 'emotional and aspirational', occupy premium market segments
North America
North America will see only the 'emotional' side of the Fiat range in the near future. This means the imminent 500X, a crossover vehicle based on the 500 theme, will arrive in the first half of 2015, and the new specialty vehicle is scheduled to arrive in North America around the same time is goes on sale in Europe.
Asia Pacific
Growth in Asia Pacific markets is the projected source of the majority of Fiat's sales increase. The GAC-Fiat joint venture in particular has got off to a slow start in China, so there is undoubtedly potential for impressive sales growth in the region.
Fiat is having a big 2014 in India. Following up the launch of the new Linea will be the Punto based Avventura crossover, while the Punto will get a facelift to tie it in with the new model. New models of the Avventura and Punto are pencilled in for 2016-17 releases although these may well be mid-life updates rather than all new vehicles. All Indian market cars will continue to be produced locally, except the Abarth 500 which is due to go on sale there towards the end of this year.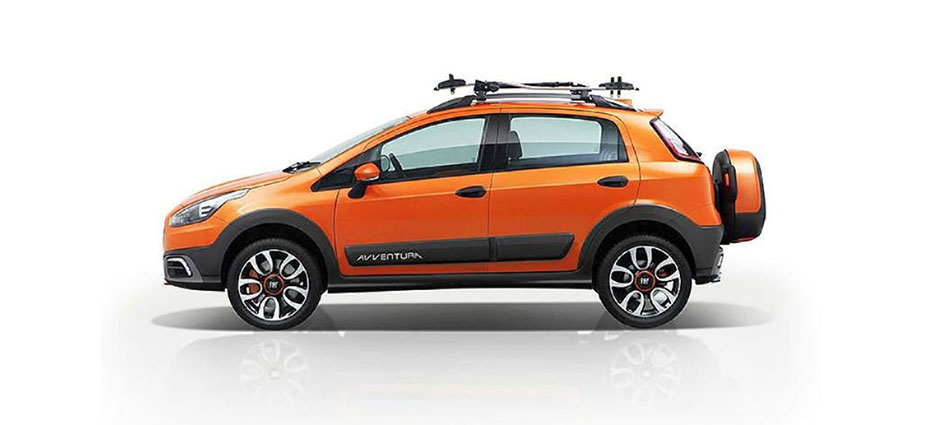 Locally produced Avventura joins Fiat's Indian lineup
Meanwhile in China GAC-Fiat has launched Ottimo hatchback which joins the Viaggio sedan, both built in China on the C-Wide platform which also underpins the Dodge Dart, Alfa Romeo Giulietta, Jeep Cherokee and Chrysler 200. A crossover version of the Ottimo is scheduled to launch in 2015, and a D Segment sedan is scheduled to go into Chinese production in 2016.
GAC-Fiat hopes to grow Chinese market share with vehicles such as the new Ottimo
Latin America
Fiat has a very strong presence in Latin America, particularly Brazil and Argentina where it manufactures a range of vehicles. Last year, Fiat sold 5.9 million vehicles in the region. It intends to maintain its market position with a series of new models, starting with a facelift of the Novo Uno this year, and following up with a new A-segment competitor, and a compact pickup in 2015. Updates to the Punto, Palio, Siena, Grand Siena are also due by 2018, and a new B-segment crossover is scheduled for a 2016 launch.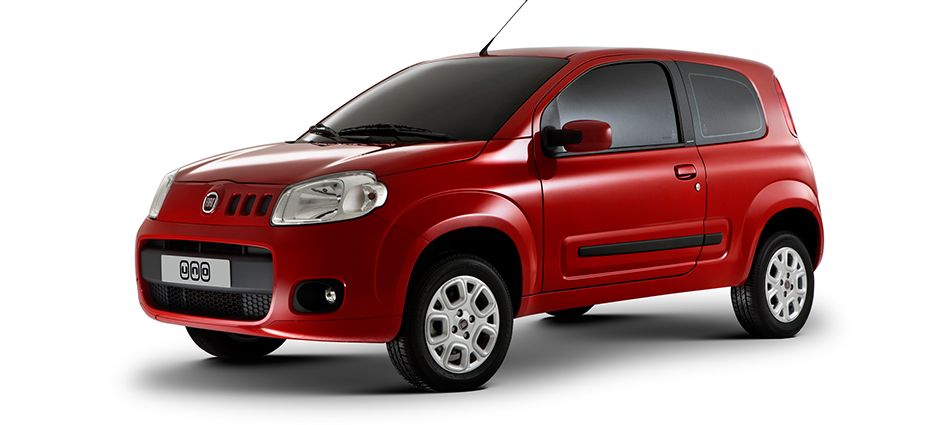 Brazilian made Novo Uno to receive facelift this year
ALFA ROMEO
FCA's plans for Alfa are the most ambitious – if they come to fruition, the range will look totally different come 2018
Perhaps the most ambitious plans were reserved for Alfa Romeo. Harald Wester, head of the struggling brand, outlined some of Alfa's missteps in the past before presenting a strategy featuring a 5 billion euro investment to produce 8 new models with the intention of increasing Alfa Romeo sales from 74,000 units in 2013 to 400,000 in 2018 by adding 150,000 North American sales and doubling sales volume in Europe. This plan revolves around a new range which is planned to include a mid-sized sedan due in 2015, and another mid-sized vehicle (possibly a wagon), two SUVs, a large sedan, two compact cars (presumably a hatch and a sedan to succeed the Giulietta) and another specialty sports car (maybe the long-rumoured sub-4C Spider), which are due from 2016-2018. Production of the 4C Spider has also been confirmed. In keeping with the brand's new direction and focus, all of these vehicles will be rear or all wheel drive and feature close to 50/50 weight distribution and class leading power to weight ratios alongside distinctive styling. Alfa's engine range will grow to include 4 and 6 cylinder petrol and diesel motors with a variety of available power outputs amongst them.
One of the more curious elements of the Alfa Romeo presentation was the way that Wester approached the history of the marque, particularly in the Fiat era. He describes the Arna as the 'original sin', which is understandable, but then goes on to dismiss the 164, the 159 and its Brera and Spider relatives and surprisingly even the 147 and 156, vehicles that could be considered the brand's last big successes. He also goes to much length to discuss Alfa's racing prowess, before reminding us that none of this racing success ever translated to financial success for the marque. Can this new plan achieve both? Will it happen at all? Time will tell.
MASERATI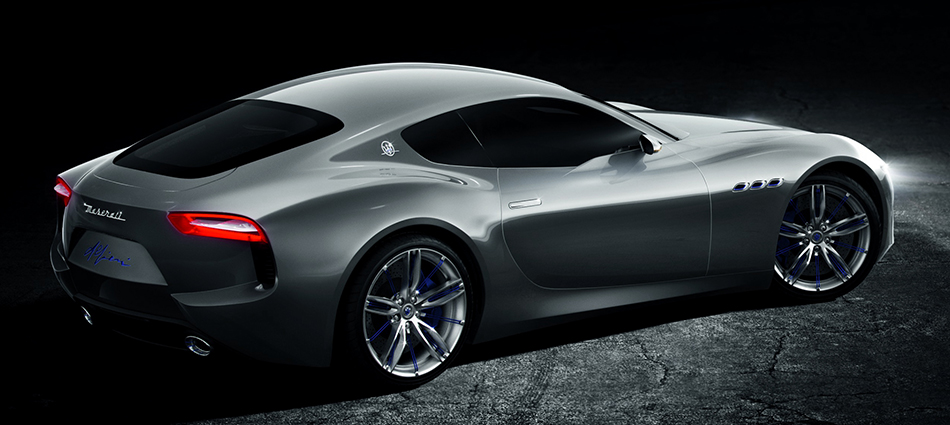 Alfieri set to reach production
Celebrating its 100th anniversary this year, Maserati is currently one of the bigger success stories for FCA, with sales and revenue increasing dramatically last year over 2012. With the new Ghibli and Quattroporte launched, and the former Bertone plant in Grugliasco online things seem good at Maserati. Moving forward, the brand intends to launch the production version of the Levante SUV next year with V6 and V8 petrol engines as well as diesel alternatives which will see Maserati enter a lucrative market segment that should once again see growth in sales volume. Following the Levante will be production versions of the Alfieri sports car which debuted in concept form at this year's Geneva motor show. The Alfieri will be available in both Coupe and Spider form with a range of V6 engines and 2 and 4 wheel drive options.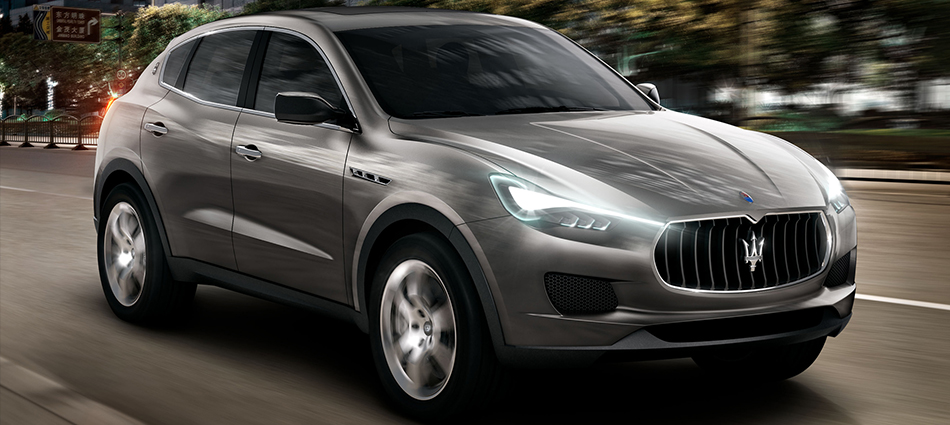 Production version of Maserati Levante SUV due 2015
Finally, there will eventually be a replacement to the Gran Turismo which will once again feature rear wheel drive and V8 power only. Maserati hope this growth in its line up will allow it to increase sales from 15,400 units globally in 2013 to 75,000 in 2018.
FERRARI
In contrast with some of the bold growth projections for other marques within the FCA stable, Ferrari's plan is to cap production at its current rate: 7,000 cars per year. Rather than increasing volume to increase revenue, Ferrari will concentrate on pushing its made to order personalisation programs as well as brand licensing through merchandise, video games, etc, leveraging the extreme power of the Ferrari brand. Each of the 4 main product lines that form the Ferrari range will be on a staggered four year cycle, meaning there will be at least one new model launched annually. Four years into a model's life it will be updated, and the updated version will be sold for 4 years before it is totally replaced.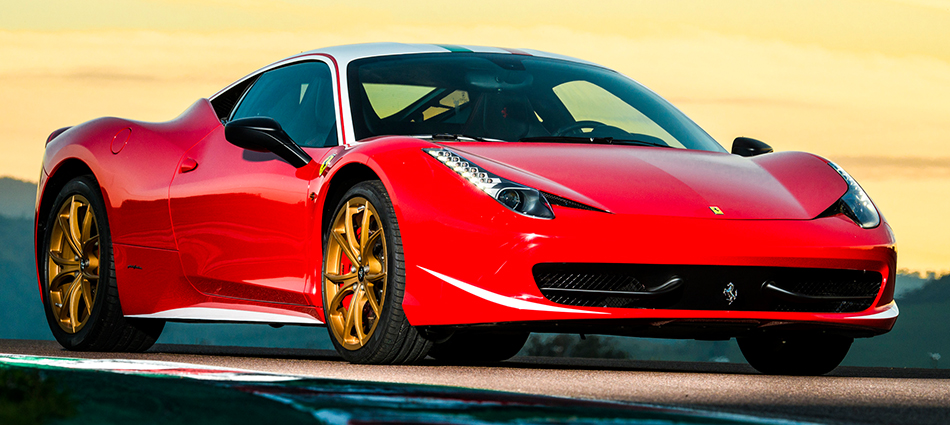 Ferrari will nurture its lucrative vehicle personalisation schemes
LANCIA
Lancia was conspicuous by its absence in these future plans. Almost no mention seems to have been made of the brand which unfortunately seems to signal the imminent end of the once famous nameplate. Combined sales in Europe for Lancia, Chrysler, Ram and Dodge are projected to fall from 110,000 in 2013 to 80,000 in 2018, and the marque will only continue to exist in Italy.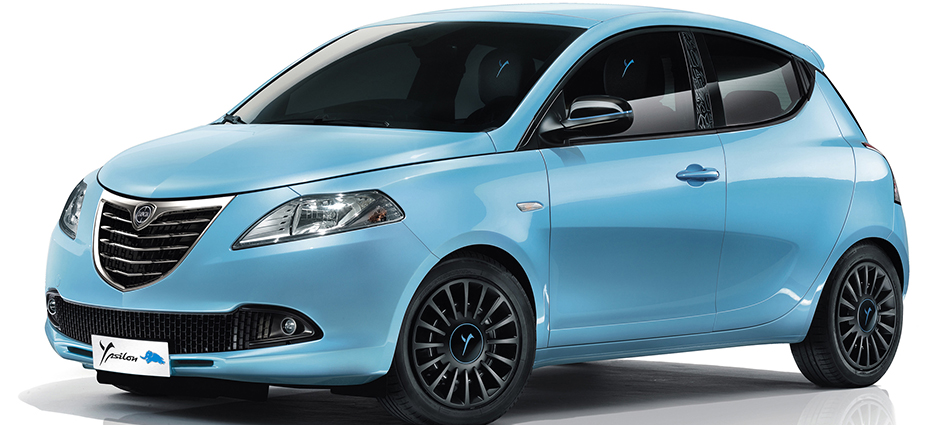 Little news on Lancia, nameplate to continue in Italy only, but for how long and with which cars?
Written by Andrew Marshall